SELL LOGS
Pleas call us if you are selling logs. Fredericson Log Yard: Eric Warren |425-359-8370 | Smith Island Log Yard: Dennis Buss | 360-770-0221
BUY LOGS
If you are interested in purchasing logs, you can call Eric Warren at 425-359-8370, and we will coordinate with our connections to get you what you need.
APPRAISALS
Do you have some  logs that need appraising? We will come take a look and let you know what the market price is for your timber.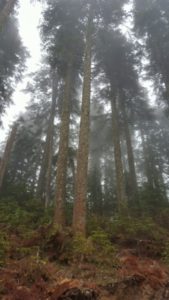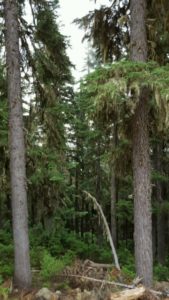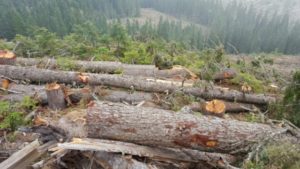 HAVE LOGS TO SELL?
If you are looking to sell your logs, please contact us via phone.
Fredericson Log Yard: Eric Warren| 425-359-8370 | Certified Cruiser in Charge of Appraisals  
Smith Island Log Yard: Dennis Buss | 360-770-0221 Our target markets are China and Korea in both bulk and container. 
Recent Press: HeraldNet
"Innovative Everett timber firm ships 'canned' logs to Asia"
EVERETT — Other companies have done it. Forest Marketing Enterprises even has dabbled in it since 2002. But the Everett-based timber company made it a big part of its business model last year and is now getting recognized for the effort. Read More
WE ARE UNIQUE
Formark built the log de-barker machine: A-1 with a 44″ ring. The Formark Frederickson Log Yard is the biggest raw-Log container loading facility on the West Coast. Logs are sorted to their highest value, roll-out bureau scale, and is the fairest system between supplier and buyer available.
Formark Team and Company
Formark is a family-owned business with over 20 years of experience buying ALL species of NW logs to the highest value in the best market.
Learn More
Formark's Unique Story and History
Striving to produce quality products that earn the respect and approval from our customers and suppliers.
Learn More
Frequently Asked Questions
When will I get paid for my logs?
Loads that have been scaled
Monday
–
Friday
will be paid 2 weeks from the
Friday
date.
What are the yard Hours?
Smith Island: Monday – Friday 7AM-4PM
Frederickson: Monday – Friday 6AM-4PM
How much are you paying/what are the specs for Cedar/DougFir/Cottonwood?
Directions to Smith Island Log Yard
DRIVING DIRECTIONS TO FORMARK'S YARD AT THEMS-SMITH ISLAND LOG HANDLING FACILITY
FROM NORTH BOUND I-5
Take exit 195, Marine View Drive & Port of Everett (left at bottom of ramp)
Follow Marine View Drive about 1.5 miles to Hwy 529 N (to Marysville).
Turn Left onto ramp for 529 N
Port of Everett Riverside Business Park on your right
You can see the bridges across the Snohomish River
Cross the river (about 1 mile) and take first right. (28 th PL NE)
Go one block, turn right (35 th Ave NE), go 3 blocks and turn right at T.
Follow this frontage road along RR until you come to the first crossing.
Miller Shingle sign with arrow pointing left
Cross RR and bear left following RR back towards River.
Turn right at corner by trailer loader and follow road along water to end at MS Yard 3.
FROM SOUTH BOUND I-5
Take exit 198, Broadway & Port of Everett, to 529 S
Go ¾ mile to off ramp to frontage road
Ramp is past Everett Bark pile and cement bridge over Union Slough.
Follow frontage road about 3 blocks to RR crossing. Turn right over RR.
Cross RR and bear left following RR back towards River.
Turn right at corner by trailer loader and follow road along water to end at MS Yard 3.
FORMARK
Selling NW logs globally.
CONTACT US
2911 Bond Street Suite 101Everett, WA 98201
Phone: (425) 258-3167